Please note that all menus are sample menus and may be subject to change without notice.

Fresh Muesli
Fruit, yoghurt & silver orange farm honey
50
French Toast
Layers of French toast, bacon, banana & maple syrup
70
Silver Orange Breakfast
Scrambled eggs, smoked trout, tomato & grilled mushroom
79
Farm Breakfast
Eggs, bacon, fillet skewers, tomato, grilled mushroom & baby potatoes
81
Salmon Omelette
Smoked trout, peppadew & cream cheese
78
Silver Orange Omelette
 Fillet, Danish feta & sundried tomato pesto
71
Caprese Omelette
Mozzarella, rosa tomatoes, basil pesto & rocket
R69

 Wonton Wrapped Pickled Quail Eggs
Wonton wrapped Quail egg, Teriyaki sauce, herb salad
66
Prawn & Grapefruit Salad
Boiled prawns, grapefruit, avocado, trout roe, vanilla mayonnaise, coral tuile
75
Signature Duck & Fig Samoosas
Signature Duck & Fig Samoosa's, merlot jelly, peach salsa
65
Serrano & Black Forest Ham Duo
Serrano & Black forest shavings, melon, radish, micro greens
68
Duo of Carpaccio
Choose any two of the following: Crocodile, Ostrich, Kudu, Warthog or 3333Springbok, Herb salad & Caper & onion salsa
78
Summer Green Salad
Summer greens, crisp broccoli, peas, baby marrow and cucumber ribbons, wheat grass dust, beetroot squares, basil mayonnaise
66

Gorgonzola & Goats cheese Cheesecake
Goat cheese & gorgonzola cheesecake, onion jam, mustard drizzle
72
Smoked Salmon Terrine
Smoked Salmon Terrine, cucumber & litchi salsa
68
Oxtail Samoosa's
Oxtail samoosa's, cranberry sauce, Tzaziki
65
Mediterranean Plate
Flat Bread, chickpea fritter, smoked paprika hummus, tapenade, marinated artichokes
65

Sustainable Fish
Grilled with olive oil, bay leaf, clam and chorizo stew, crushed potatoes, prawns
196
Moroccan Spiced Seared Salmon
Seared salmon, Moroccan spice, spiced sweet corn, red Quinoa, citrus mayonnaise, fresh citrus
196
Silver Orange Sirloin
350g Grilled sirloin, garlic and herb butter, rosemary potatoes, medley of green vegetables, sun dried tomato pesto
180
Mediterranean Fillet
Grilled beef fillet, basil mash, ratatouille, mozzarella, roasted olives
192
Gorgonzola Fillet
Grilled beef fillet, gorgonzola, peppadew salsa, mash, pinotage reduction, seasonal vegetables
196
Fillet on the Bone
350g fillet on the bone, mushroom & port sauce, sweet potato mash, seasonal vegetables
186
Ostrich Fillet
Grilled ostrich fillet medallions, braised red cabbage, mustard mash, red wine reduction, cauliflower puree
188
Springbok Loin
Seared springbok loin, silky butternut puree, roasted root vegetables, onion marmalade, acai berry dust
 195
Duck Breast
Pan fried duck breast, teriyaki sauce, egg noodles, stir fry, pickled ginger
 180
Fragrant Chicken Curry
Cubed chicken breast, mild coconut curry, poppadums, pineapple salsa, jasmin rice
 168
 Roasted Red Pepper Farfalle
Farfalle pasta, creamy roasted red pepper sauce, roasted tomatoes and parmesan
120
Butternut, Goats Cheese and Caramelized Onion Parcel
Roasted butternut, goat's cheese, caramelized onion, phyllo pastry
115

Flourless chocolate and Orange infused fondant cake
66
Frozen peanut fudge ice-cream bar
62
 Winter coffee & chocolate  meringue
66
Classic crème brulee
62
Baked butternut, honey & ginger cheesecake
66
Wild berry sorbet
58
Rooibos & honey malva pudding
62
Deep fried chocolate stuffed banana with cinnamon & rum sauce
58
Affogatto with pecan nut biscotti & Kahlua shot
70
Belgian chocolate tart & vanilla ice-cream
67
Cheese platter available upon request
Single 70
Double 120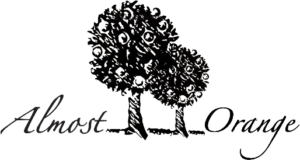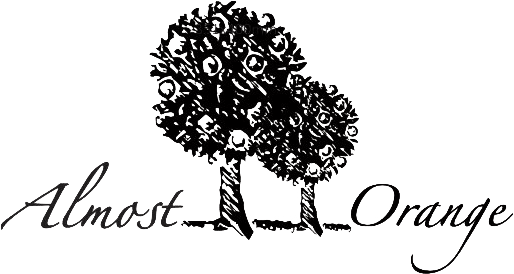 Mediterranean Platter
Marinated olives
Roasted red peppers
Marinated artichokes
Hummus
Tapenade
Sun dried tomato pesto
Greek feta
Ciabatta
R185
Almost Orange Platter
Oxtail and cranberry samoosas
Chick pea fritters
Dolmades
Tempura Zucchini
Tzaziki
Fillet skewers
R280
Orchard Platter
Boiled prawns
Pork Riblets
Duck and fig samoosas
Fried Haloumi
Roasted peppers
Basil pesto
Ciabatta
R265
Meat Platter
Spanish Serrano ham
Black forest ham
Smoked chicken
Rare roast beef fillet
Salami
Dry wors
Caramelized onions
Whole grain mustard
Ciabatta
R285
Almost Cheese Platter
Gorgonzola
Languadoc
Italian boerenkaas
Goats cheese in smoked paprika
Mature Cheddar
Water biscuits
Preserves
R250
Orchard Salad
Roasted butternut
Beetroot
Orange
Fresh garden greens
Tomato
 Cucumber
R75
Tomato Salad
Seasonal heirloom and cultivated tomatoes
Buffalo mozzarella
Basil pesto
Olive oil
R78
Please note all platters and salads serves two
Sweets
Please consult your host for our sweet selection
PLEASE READ OUR TERMS & CONDITIONS
We're not trying to boast but sadly there are limited seats available and they fill up quickly. Make a reservation today.